Why I paint
"I'm inclined to believe that painting can be for everyone what it is for me: a way to access our deepest emotions, the quiet center from which we often drift away in the agitation and multitude. It could be that painting is not sacred in itself, but it leads to what, within ourselves, is sacred. By doing so, its practice feels like a vocation: one that consists in taking the time to gaze at the world, to dare being moved by it and try "figuring" it. This means wanting to find the true face of Nature and beings, in a process that is only augmented by our loving consciousness."
"This urge rarely stays without an answer and, one day, an echo emerges from it: suddenly, this or this painting, has turned upside down the mirror of reflection for a person, and he or she finds in it, through some mysterious complicity, the moving density of suspended time."
"About self-portraits", Marie Laurence Gaudrat, Somogy, 2001
The craft
"Sometimes my paintings are done swiftly, under a strong impulse, and it can give very happy results. In those cases, it's as if a load of what I've seen and loved suddenly springs on the canvas like an evidence. And on the contrary, there are some paintings that I work on over and over again. For those latter instances, I dwell time after time in moments of fascinating contemplation, fed with the illusion of wanting to create life. And when I realize by the end of my sessions that I haven't created life, although I had the impression to be in close contact with it, I go back into my painting a hundred times. (…) In order to paint, I need to have the person in front of me, relatively still and bathed with light, which can be an inexhaustible subject in itself. And since I don't dare to torment the people who have the benevolence to pose for me, I let them adopt a relatively relaxed position. It's as simple as that! Of course, I would have loved painting Apollos on their chariots in the rising sun with four horses hasting in every direction, but since the occasion never presented itself…"
Grandes Écoles magazine, June 2002.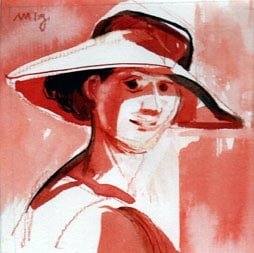 Maurice Mazo
"Mazo is this valiant artist whose whole life has been strangely dedicated to produce work that went back in time in a century that seemed in a hurry to abandon the craft, its knowledge and – what goes hand in hand with this knowledge – faith in a splendid and radiant world. His body of work is brimming with health, dazzling with vital forces. Pierre du Colombier noticed, as soon as he got acquainted with Mazo's work at an exhibition in 1947, the extent to which this body of work had no relationship with what was going on in his environment at the time. From an early age, there was in the work of Mazo an opposition between his abundance, his generosity, his exhilaration of life, and the pauperism, the desire to do dryly, leanly, severely, which was in fashion at the time. Mazo once told me with a certain level of irony: "Our time is like that: it faints to love things of great austerity whereas it is completely depraved! If it had been stern itself, then okay! It could be marvelous. But no, it's mere compensation!"
Sample of a speech given on Februrary 22, 1995, at the City Hall of the 8th district of Paris.
About a film by Gérard Blain
"From the very first shot of the film Ainsi soit-il, we clearly feel that we'll be brought to measure ourselves with a certain form of full emotion, one that doesn't dilute itself in commentaries and reminded me of painting, beautiful meditative painting, almost more than it did of cinema. All those images, almost still with interiority (the leitmotiv of the mother's kiss, almost like a Visitation or like the embrace of the blessed in the Last Judgment of the Sistine Chapel, the friezes unfolding like a fresco procession of those two young girls who are yet so current), they prolong themselves and come back in our memory long after the end of their account. I love when the most pathetic things, instead of crushing us, purify us."
Contrelittérature
, n°3, summer 2000.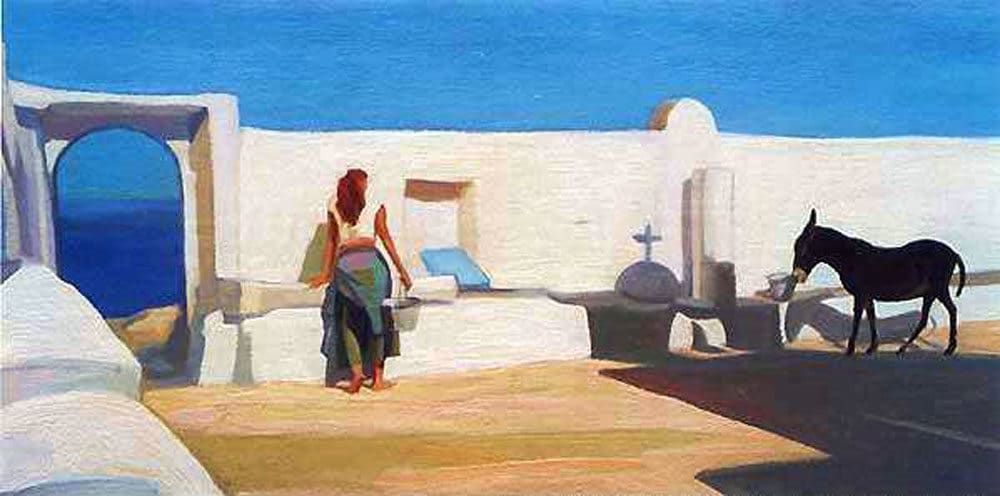 Radio extracts

Extracts from the programme "Le Libre Journal de Jean-Gilles Malliarakis", Radio-Courtoisie, February 15, 2002.
"Conversation in Grésivaudan" with Jacques Mougenot – Catalog of the 2011 exhibition in Grenoble